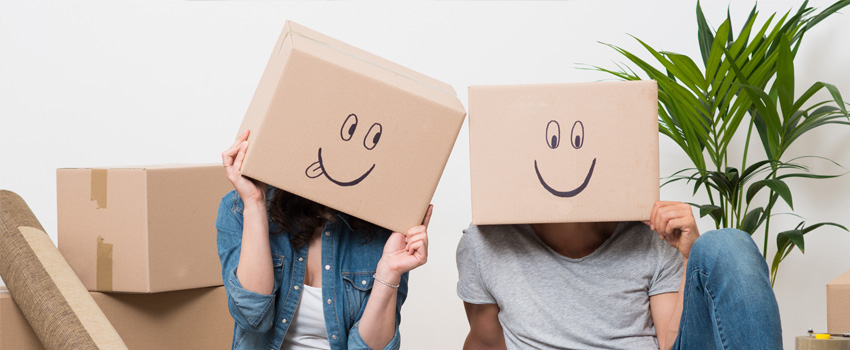 Testimonials from Commercial & Residential Moving Customers
Our customer testimonials say it best. See why homeowners and commercial customers choose Delauter when it's time to get moving.
Commercial Client Testimonials
TIMELY, PROFESSIONAL AND COST EFFECTIVE SERVICES

Over the past four years the York Marine Systems group of York International Corp. has been renovating it's working area. During that time we utilized the services of John Delauters, proprietor of A-1 Moving Helpers. Throughout that time I found his services to be timely, professional, accommodating and cost effective. He has been flexible to last minute changes and has completed all moves in the scheduled time. Because of the work performed for York Marine Systems, I hired John to move my mother-in-law.

John C. Hynd
Director of Finance
York Marine Systems
EXTREMELY REASONABLE RATES

On several occasions I have had the opportunity to use the services of Delauter's A-1 Moving Helpers. I have always found the staff to be courteous and efficient and extremely careful with my possessions, and his rates to be extremely reasonable. I have also recommended Mr. Delauter's company to several of my associates.

Anthony M Tartamosa, D.C.
Chiro-Dynamics York, PA
EVERY ITEM WAS MOVED SAFELY, WITHOUT DAMAGE

A-1 Moving Helpers has assisted The Bon-Ton on at least 3 occasions to accomplish difficult office moves as well as transporting fixtures between 2 state facilities. Each project was accomplished within the time constraints (even if it meant working through lunch!) and budget. John's staff worked with each of our associates to ensure the satisfaction and minimal interruption. John's team ensured every item was moved safely, without damage. John has never said no, and always delivers the desired result.

Teresa Arnold
Divisional Vice President Purchasing/Operations
The BonTon Department Stores, Inc.
EXCELLENT CUSTOMER SERVICE AND CAREFUL ATTENTION TO DETAIL

Please allow me to thank you for the excellent customer service and careful attention to detail that A-1 Moving Helpers provided for my staff and clients in our recent move. Your courteous professional staff went above and beyond both in helping us vacate our previous facility and in helping us get set up in our new location. We also appreciate the pre-moving consultation you provided and the flexibility available to us in setting up the actual time of our move.

Carol Geiger
Director
Philhaven York
CONSISTENTLY PROFESSIONAL AND WITHOUT INCIDENT

I am pleased to have the opportunity to express the appreciation of our agency for the services received by A-1 Moving Helpers. We have found their work to be consistently professional and without incident. Flexibility in scheduling our last minute needs has been admirable.

Linda N Mixter
Financial Services/Human Resources Director
Access York
Residential Client Testimonials
DELAUTER'S WAS PROMPT, COURTEOUS AND EFFICIENT

John and his staff moved my family into our new residence and could not have been more professional. Delauter's was prompt, courteous and efficient on a very difficult day weather-wise. The move was completed in half a day when it would have taken us the entire weekend if we had chosen not to use their services. Nothing was damaged and all the movers were careful not to track mud and dirt throughout the new house, even on a wet day.

Todd Sadowski
Fox 43 Sports Anchor
PRICING IS VERY COMPETITIVE AND THEY ARE TRUSTWORTHY

A-1 Moving Helpers provides moving services for small and large jobs. Their pricing is very competitive and they are trustworthy. We have used their services many times and have referred them to many customers/clients. A-1 Moving Helpers is a plus for our business.

Keith B. Kline
General Manager
Century 21 Heritage Realty
A PROFESSIONAL MANNER AT ALL TIMES

Thank you for the assistance that you provided during my recent move from York, PA to Wichita, KS. Everything I have unpacked is in good shape and everything appears to have arrived without any losses. I would like to thank you for the professional manner that your company demonstrated at all times and for the fair price you charge for your service.

Michael Young
CEO of York International (Ret.)
PROMPT AND CONSIDERATE TO YOUR NEEDS

If you are looking for a moving services company or help moving, we encourage you to talk to John Delauter of A-1 Moving Helpers. We have referred clients and customers to A-1 Moving Helpers and used their services for various personal moves. Their prices are competitive and they are prompt and considerate to your needs.

Kim E. Moyer
GRI Associate Broker Century 21 Realty
Contact Delauters A-1 Moving Helpers today for all of your commercial or residential moving needs!
Call 717-246-3073 or click here to use our email form.